We know that understanding the dynamics of a specific market segment and getting an overview of the market takes time, and leaves little room for action!
That's why we're excited to introduce Ellie's Spotting Areas, our newest platform feature, designed to help you focus on action instead of on research.
As your reliable ecosystem builder, Ellie is taking a step further by providing you with direct market insights beyond the Ellie.Connect network! With Ellie's Spotting Areas, you get an immediate picture of the market so you can broaden your understanding and seize new opportunities without the need for exhaustive and repetitive research.
---
Introducing Ellie's Spotting Areas: Our First Portfolio – Recycling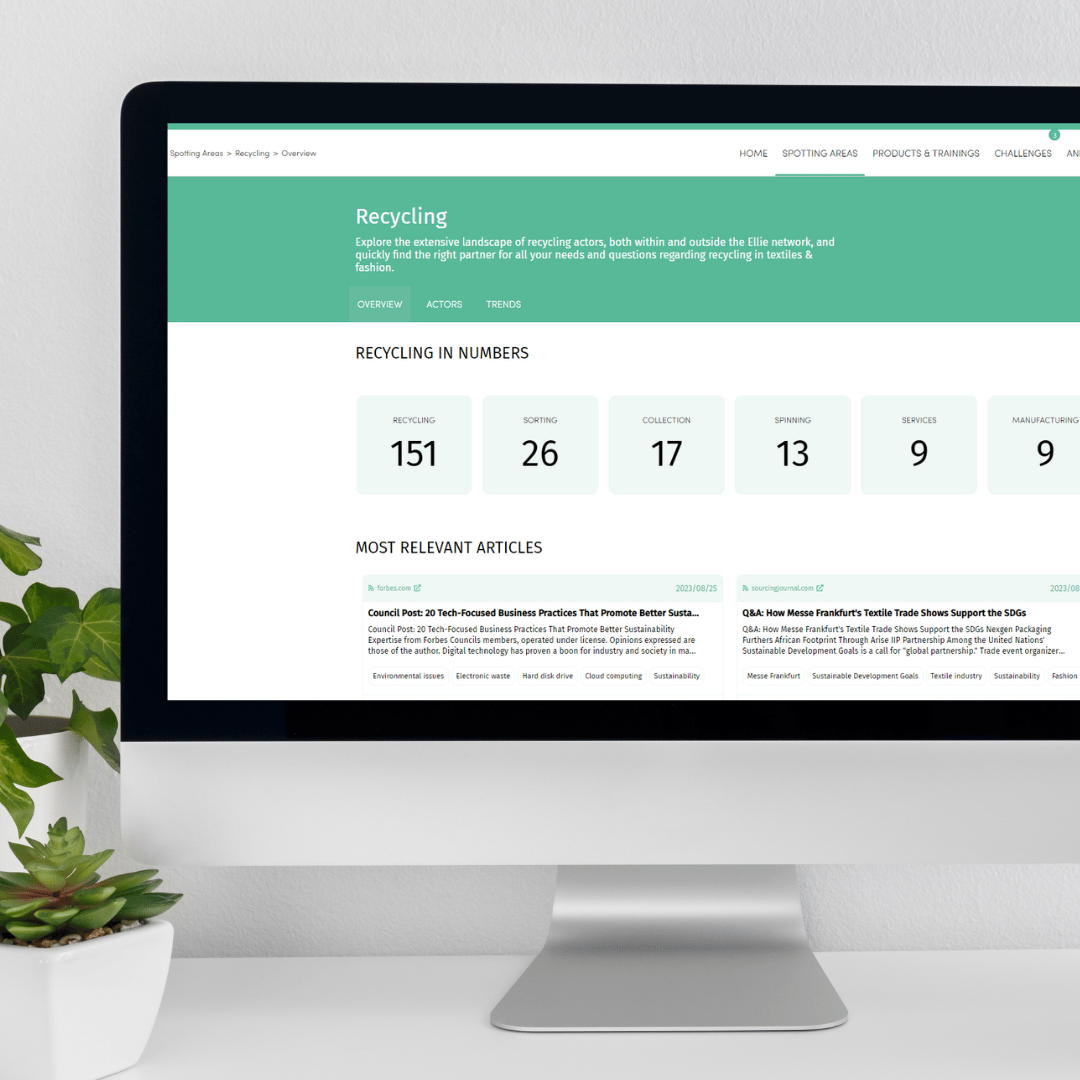 As many of the challenges shared via Ellie are related to recycling, for our first portfolio we've meticulously mapped all recycling companies within the textile and fashion value chain.
Here's what Ellie's Recycling Spotting Area unlocks for you:
Access to a curated list of 151 recycling companies across 12 countries.
Verified and categorized data for all companies.
Intelligent mapping for a comprehensive market view.
A farewell to endless hours of market research.
But the best part is that Ellie's Spotting Areas will continue to expand, providing tailored insights into various market segments. And they are included in all our premium memberships (Level-Ups & Bellievers)!
---
Join our next info session on September 21st from 14:00 to 15:00 CEST to discover how Ellie's Spotting Areas can revolutionize your market analysis and partnerships! During the session, you'll see the new feature in action and understand how it simplifies your market research & decision-making process.