Ellie connects, informs and inspires for a more sustainable fashion and textile industry. Via her news monitoring tool, we collect news articles on a daily basis for a number of relevant topics. This blog post is about the most recent news regarding Water in the Fashion and Textile Industry.
NEWS UPDATES:
Detoxing fashion supply chains is a game changer, but without regulation climate damage by the industry continues
Greenpeace – 23 November 2021
An assessment of 29 leading brands, including Nike, adidas, H&M, G-Star and Primark, finds that voluntary commitments are nowhere near enough to slow down the growing volumes of textiles and change the destructive trajectory of fast fashion, with most impacts being felt in countries of the Global South, where clothes are made, and also dumped.
Google and WWF tool provides data-rich sourcing insights in new Stella McCartney case study, Textile Exchange to take ownership for industry-wide access in 2022
Textile Exchange – 17 November 2021
Google and WWF's new digital tool will help inform the fashion industry's sustainable sourcing strategy from the ground up through previously inaccessible data insights, incorporating climate risk and impact, according to a first case study released today at the 2021 Textile Sustainability Conference.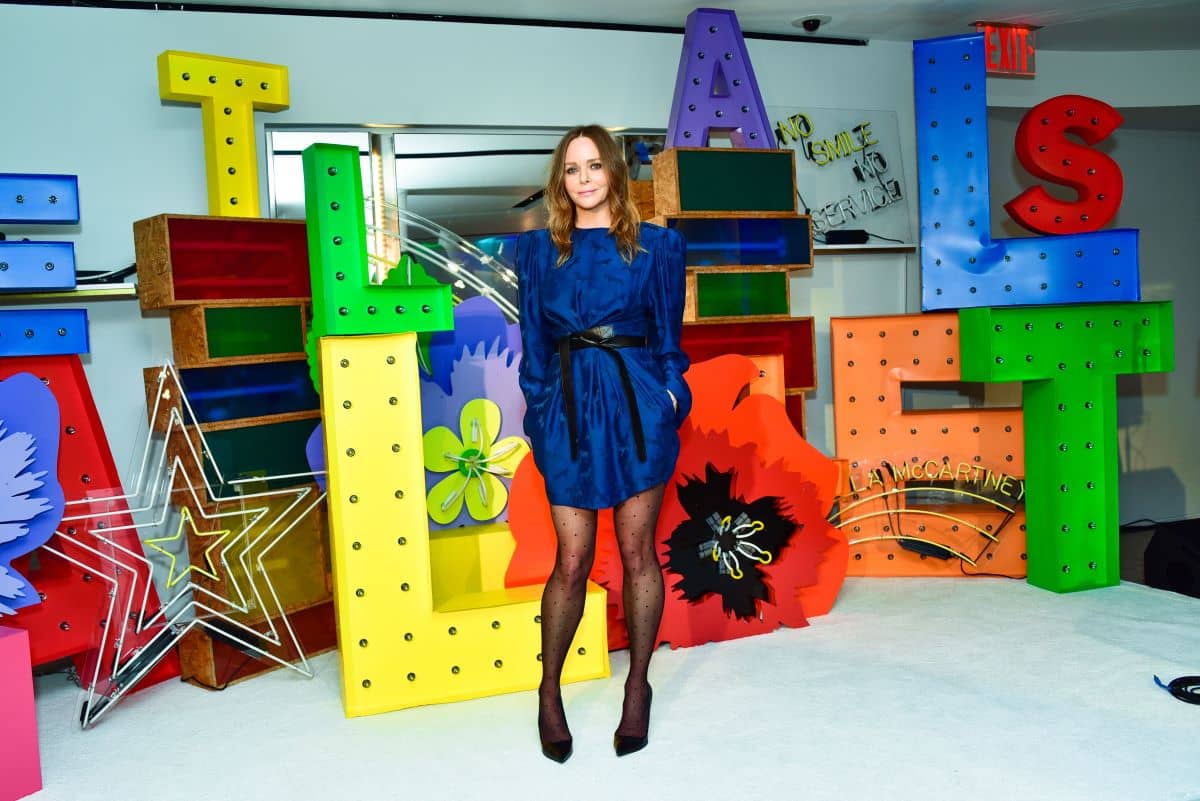 Brands have been getting away with murder': Stella McCartney and leading fashion figures on the fallout of Cop26
The Guardian – 26 November 2021
After Glasgow, there is a clamour for fashion companies to increase their commitment to sustainability and supply chain transparency – and for legislation to hold them to their promises. Incentives need to be introduced for the industry to clean up its act, Mc Cartney says. "The issue lies with the fact that we have no way of measuring our harm as a collective. If we were to have a uniform way … then brands would be forced to disclose their current [practices] and make informed changes to their supply chain."
Spanish project to eliminate microplastics from water wins prestigious award
Euronews – 7 December 2021
A Spanish project has this week received an important accolade for their contribution to the environment by designing a system to quantify, identify and eliminate microplastics from marine, fresh and residual waters, thus further protecting aquatic life The initiative could be rolled out to a number of different industries in Spain and the rest of the world.
Switzerland-based Better Cotton publishes first-ever Impact Report
Fibre2Fashion – 8 December 2021
Better Cotton has published its first-ever Impact Report, sharing the latest field-level results (2019-20 cotton season) and also evaluating how licensed Better Cotton farmers in China, India, Pakistan, Tajikistan and Turkey performed on environmental, social, and economic criteria, compared to those who weren't participating in the Better Cotton programme. While Better Cotton focuses primarily on supporting farmers on the ground, the report has also considered elements including the use of pesticides, fertilisers and water, as well as decent work, yields and profits.
Looking for more interesting articles? Head over to Ellie.Connect!