Hello, I am Tila. I am a student of fashion technology and I am doing my internship at a company called Ariadne Innovation. This company is the creator of the platform Ellie.Connect; a partner for sustainability, digitization, and collaboration in the textile and fashion industry.
After one month at Ariadne Innovation
It has already been one month since I started my internship at Ariadne Innovation.
The first week has been very overwhelming, there is a lot of information in a very short time. Luckily, my colleagues have been very friendly and helpful.
What surprised me in the first week was that people my age have misconceptions about having a job. The amount of pressure that the company must deal with is huge. There is a lot of effort to keep the client interested.
Something I've noticed this month is: Universities are not very advanced in teaching sustainability. I am aware that everyone is still in the early stages of learning about sustainability, but the education of the next generation is key. Knowledge of the subject is becoming very important. We are moving towards a sustainable world. As fresh graduates, companies expect us to be up to date so that we can apply our knowledge to the business world.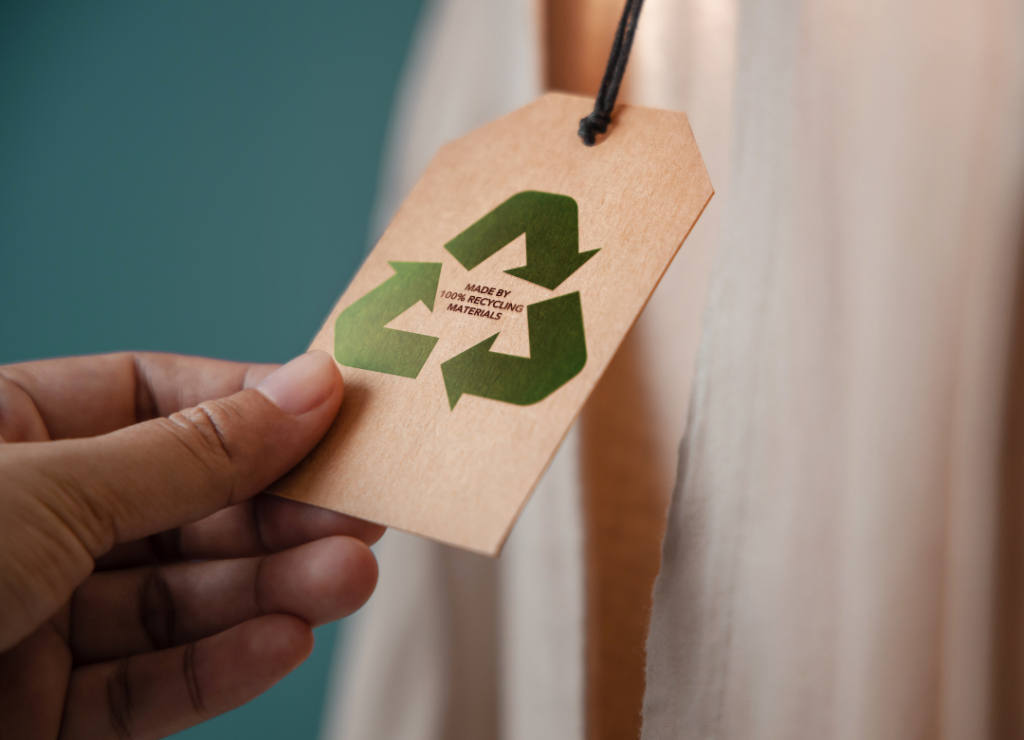 As a student, you have to give yourself time to get to know the company, and your goal is to become part of the company later on. This will enable you to contribute more and help the company continue moving forward.
During this internship, there are a lot of opportunities to grow. I've learned that making mistakes is part of the process. There's always room for improvement.
"Success is not final, failure is not fatal: it is the courage to continue that counts." – Winston Churchill.
With some guidance, you will be able to improve, but you must take the initiative. This will show your mentor that you want to move forward.
I am very much looking forward to the rest of the internship.
After two months at Ariadne Innovation
It has now been two months since I started my internship at Ariadne Innovation. A month ago, I found a lot of things overwhelming, but now I am getting used to it. I am happy to have this experience because there is no better place to learn about the professional world than being in a work environment.
In the last month, I have realized that sustainability isn't all about making everything in a company 'greener'. Where at school I learned that the planet, people, and profit were equal, I now realize that people and the planet are the most important things to build a more sustainable approach to business.
In the first month, I mentioned that as a student you must learn to understand the company before you can make valuable contributions. After two months I am getting the hang of how to do research, how to write content for the client, and how to work as a team! This means that my contributions are getting more valuable! Still, there is room for improvement.
Something I noticed this month is that teamwork is a key aspect of a good business. Especially communication, without good communication goals, cannot be achieved. What I found important from the beginning was asking for feedback. I am an intern, I need to improve my skills, which cannot happen without guidance through communication.
The aim of an internship is to get to know your interests, your weaknesses, and your strengths. Technical topics like EPR and CSR are sometimes a lot to take in. It's something to work on, you can't be perfect from the start, and it's a learning process you must go through. Being in a work environment is the best way to learn these things!
"The great aim of education is not knowledge but action." – Herbert Spencer
After three months at Ariadne Innovation
Mission accomplished! After a rewarding three-month internship at Ariadne Innovation, I can confidently say that I have gained valuable skills and knowledge that will serve me well throughout my entire career in the fashion and textile industry.
Before starting this internship, I was unsure what to expect in a professional environment. The study of the industry at school is informative, being in the field is a very different experience. However, I'm very grateful for the opportunities and lessons that have come my way during my time at Ariadne Innovation. I would recommend anyone who wants to learn more about sustainability in the fashion and textile industry to do their internship at Ariadne Innovation.
Here are some of the most important lessons that I have learned during my internship:
There is always room for improvement.
Communication is important!
Making mistakes can provide you with learning opportunities.
Teamwork is most valuable, different opinions and ideas can lead to great success.
Overall, my internship at Ariadne Innovation has been a fulfilling experience and I'm looking forward to applying the skills and knowledge I've gained in my future endeavors.
I would also like to take this opportunity to thank the team at Ariadne Innovation for giving me this opportunity! They have been by my side every step of the way and have been a great support to me. I am very grateful to them for their patience in teaching me the basics of a business environment!
My final message to the fashion and textile industry is to keep moving forward! To all the producers out there: please work your way towards sustainable production of fashion and textiles and if you do not know how to do it, just ask Ellie!
– Tila